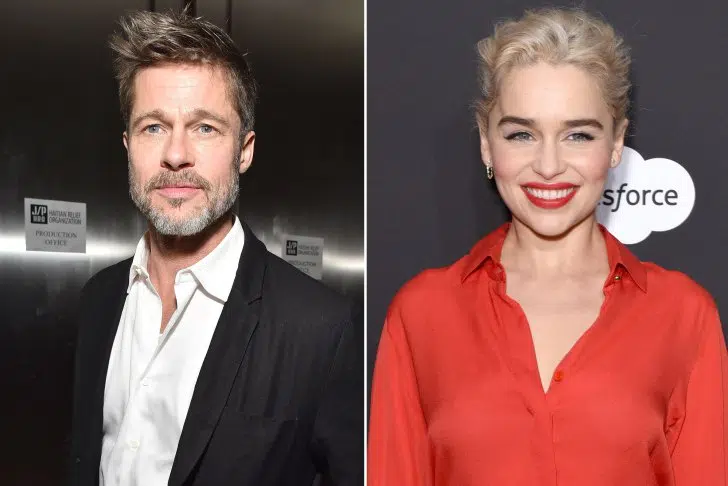 Creepy or awesome?  We can't decide…
Brad Pitt attended Sean Penn's annual gala for Haiti this past weekend and bid a whopping $120,000 on a private Game of Thrones viewing party with its star Emilia Clarke.
Us Weekly reports that the actor was chatting and laughing with other attendees, but perked up and took action when the auction announced the opportunity. He first bid $80,000, then upped his amount to $90,000. When Clarke's costar Kit Harrington offered to join the viewing party, Pitt went up to $120,000. "Emilia was covering her mouth and giggling," an eyewitness dishes. "Leo [DiCaprio] enthusiastically watched the whole auction, turning his head back and forth between Brad and Emilia."
Unfortunately for Pitt (and perhaps Clarke), an unknown gala attendee ended up winning the viewing party after bidding $160,000.
Maybe Brad's just a really big fan of GoT?  I mean, if I had that kind of cash I would probably want to spend it on a cool experience like this viewing party…or maybe there's more to this story?