Terry Crews appeared on Good Morning America to speak out about being groped at a party by agent Adam Venit, who was suspended from his job after Crews first detailed the incident on Twitter. Terry said "I did nothing wrong. Nothing. What kind of man would I be to tell my kids, 'If someone touches you where you don't want to, tell someone,' if I'm not doing it myself?"
Pharrell Williams has recorded a track that won't be released for 100 years – so not until 2117. The song, aptly called "100 Years," is actually going to be buried underground in a safe. According to a press release, the goal is to raise awareness about global warming, as scientists have projected that a significant portion of the world's land (including Williams' buried song) will be underwater in the next century.
The Tony award-winning musical "Come From Away" is being turned into a movie. The play is set in Newfoundland in the aftermath of the September 11th attacks when thousands of passengers were diverted there. No word on yet on when the film will be released…
In celeb baby news: Miranda Kerr and her Snapchat founder-husband Evan Spiegel are expecting their first child together. The couple have been married since May; Miranda has a 6-year old son from her previous relationship with Orlando Bloom. And Kim Kardashian let it slip on Ellen that her and Kanye's third child via surrogate will be a girl!
Nick Carter has revealed that the Backstreet Boys hated the music video for their 1999 hit "I Want It That Way." In fact, they were embarrassed to film it. If you remember, the video showed the group greeting fans at the airport and later wearing all-white outfits to dance in the terminal: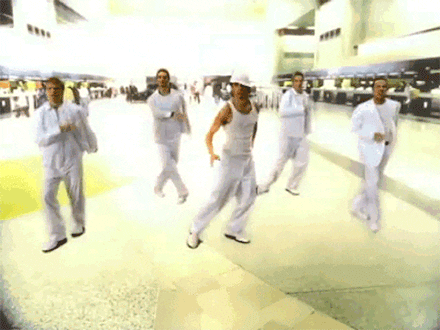 And that's your Fast Five!