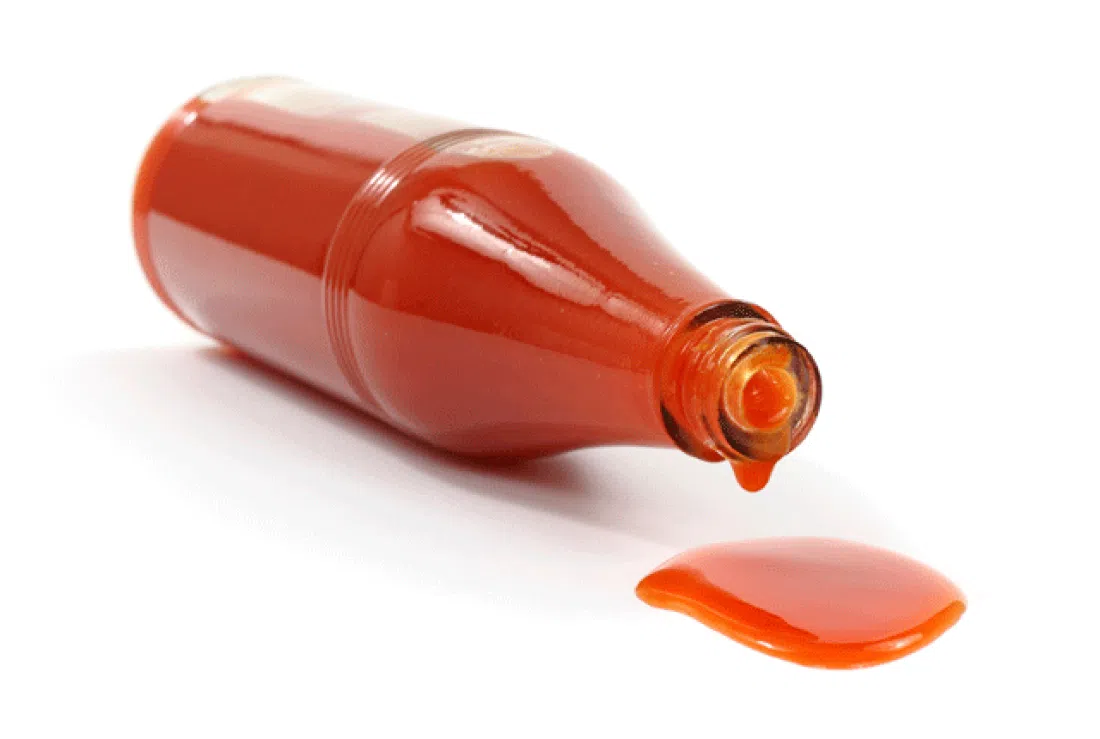 To add to our post from yesterday regarding the ingredients of the "cream" (aka: creme) in the middle of an Oreo, we wanted to find out what exactly goes into hot sauce!
So what goes into Louisiana-style hot sauces like Tabasco or Frank's Red Hot? The same website that brought you the ingredients of the Oreo filling, Extra Crispy is now breaking-down all kinds of not-so-secret recipes, finding that Tabasco sauce uses spicy red chile peppers, which are chopped up or mashed.
The altered peppers are next aged in Jack Daniels whiskey barrels and then strained, leaving behind a potent elixir – to which salt and vinegar are added.
So not so icky and kind of what we expected.  Are you surprised by the process of making hot sauce?