RIP Mr. Lahey – John Dunsworth, best known for his portrayal of Mr. Lahey on Trailer Park Boys, passed away – his family confirmed yesterday. His daughter Sarah Dunsworth said in a statement that "John left this world peacefully after a short and unexpected illness." he was 71.
Rent Prices Go Up – Housing prices are going up in Halifax and now you can expect to pay more for rent as we have come in 10th place on the list of the ten most expensive rental markets in Canada. According to padmapper.com, rent for a one bedroom grew two percent in the past month to $1,020 and a two bedroom will cost you $1,170 a month.
Road Work Delays – More delays for the road work happening on St Margarets Bay Rd. A week ago, we were told it would be a few weeks (end of October.) Now it looks like it won't be complete until the end of NOVEMBER. HRM spokesperson Nick Ritcey says the city understands the frustration and won't say whether the contractor will face penalties for the delays.
Healing Hunks – Ed Sheeran may have to postpone several dates of his current world tour due to a broken arm he got during a cycling accident…he's just waiting on medical advice according to a statement on Instagram. Another guy who had a bit of bad luck: Gerard Butler was rushed to hospital after being injured in a motorcylce accident last week. He was treated for minor cuts and bruises and is doing fine.
What Were They Thinking? – An American costume retailer is pulling an Anne Frank costume from their sites and stores after massive backlash. The costume includes a blue dress, beret and crossbody bag with the description "now you're child can play the role of a World War II hero." Although Fun Costume dot com has pulled the costume, other retailers are still selling it, labeled now as: "World War Two Child Evacuee Girl."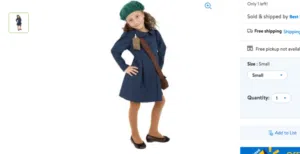 And that's your Fast Five!