The rumours have been swirling for a while now and finally the actors themselves have released an official statement confirming what Game of Thrones fans have been waiting to hear for months!
Jon Snow is finally settling down with his "wildling" Ygritte!
After several UK tabloids reported this week that 30-year-old Game of Thrones star Kit Harington had popped the question to longtime girlfriend (and onetime GoT co-star) Rose Leslie, the couple's official (and very proper) engagement announcement was published by UK's The Times newspaper. "Mr. K.C. Harington and Miss R.E. Leslie," the notice's headline reads. "The engagement is announced between Kit, younger son of David and Deborah Harington of Worcestershire, and Rose, middle daughter of Sebastian and Candy Leslie of Aberdeenshire."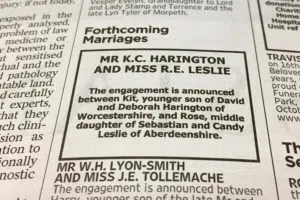 Harington and Leslie met on the set of Game of Thrones in 2012; this summer, a Harington rep shot down similar rumors that he and the 30-year-old Leslie were engaged.