The first day of school is zooming our way (September 7 for most schools in HRM.)  But if you ask most parents, the first day of school isn't zooming fast enough!   If wine has been getting you through these past few months, or even if you don't have kids but still love wine, BuzzFeed has compiled a list of things that every wine lover will totally relate to and we want to share it with you as a virtual hug!  We feel you, parents!  But ya know, please drink responsibly and wait for the kids to be in bed (obvi!)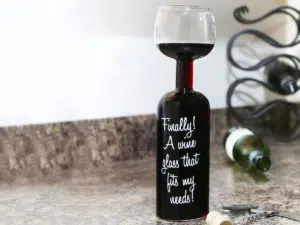 You bring your own bottle of wine to parties, not only to be polite, but because all other alcohol is inferior.
You know there's absolutely no way to survive a family gathering without it.
Wineries are basically Disney World for you.
You also love cheese.
Cooking is just an excuse for you to drink wine.
Kathie Lee & Hoda are your #GOALS.
Wine has gotten you through all the hard times.
Any time is a good time for wine.
The glass is never big enough.
Sometimes, you don't even need a glass.