While using dating apps can be messy, there are some surefire ways to make sure a match turns into an actual date. With that in mind, here's four steps for actually asking someone out on apps such as Tinder: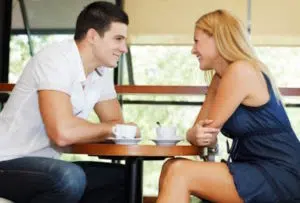 Initiate real conversation. Make sure you reach out to your matches on Tinder in a way that encourages them to engage back with you.
Switch to text as soon as possible. It's not always easy to remember to check the apps, so give your match your number as soon as possible.
Don't be afraid to ask a match out. If your match isn't suggesting an actual date, don't be afraid to say something first.
Once you make plans, don't cancel last minute. Treat your rendezvous as you would any other appointment or date. Show up on time, and see how it goes.