Beyonce's wax figure that was recently moved to Madam Tusssauds' New York City location has gone viral for looking nothing like the superstar.  Let us remind you of what Beyonce actually looks like: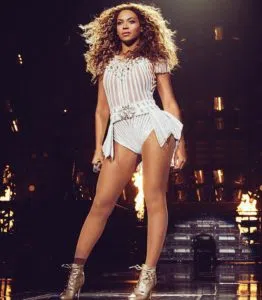 And now back to this wax figure…a photo of the statue in question shows a blonde woman wearing a blue sequined romper, fishnets and thigh-high boots. Many critics noted that she looked more white than African American: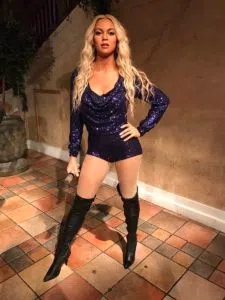 "Why does this Beyoncé wax figure look like Lindsay Lohan if she were an Instagram model?" one tweeted.  Another wrote, "Wax Beyoncé look like an American Idol contestant." The controversial wax figure also drew comparisons to Julia Stiles and Taylor Swift.