A 67-year-old woman scheduled for routine cataract surgery in November thought it was just dry eye and old age causing her discomfort.  But what doctors at found to be the real cause of her discomfort was much more concerning: 27 contact lenses, stuck in the woman's right eye!!!!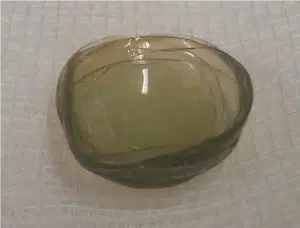 Richard Crombie, a consultant anesthetist at the hospital, was beginning to numb her eye for surgery when he found the first cluster of contacts.
He put a speculum into the eye to hold the eye open as he put the anesthetic in and he noticed a blue mass under the top eyelid. That mass was a clump of 17 lenses. The other 10 were discovered in an additional examination.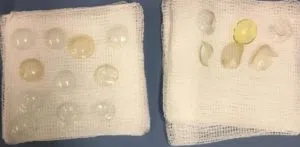 The woman had been wearing monthly disposable contact lenses for 35 years, but it's unclear how long they had been gathering in her eye. Sometimes, she told the surgeons, when she would try to remove a contact from that eye, she couldn't find it.  The patient had just figured she'd dropped it somewhere, but it was actually getting stuck in her eye with the others.
The doctors who worked on this patient want to use the story as a way to raise awareness about the possible consequences of wearing contacts without having regular doctor appointments.