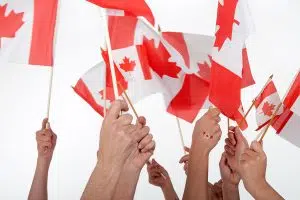 Canada 15 0 is finally here!  But be sure to get all of your BBQ goods and other groceries before Canada Day, as Sobeys, Atlantic Superstore, NSLC outlets and Wal-Marts are closed Saturday.  So are Halifax Shopping Centre and Mic Mac Mall.
Most banks are closed for the weekend, with some remaining closed on Monday so check ahead of time before leaving home!
If live music and public places filled with thousands of people aren't your thing, you can catch a movie at any of the Cineplex locations around Halifax, as they are running their normal hours on Saturday.
Looking to get a drink or bite to eat?  Just check with your favourite pubs, bars and breweries, as hours may vary on Saturday.
On-street parking meters will be free for Canada day, but, of course, remember to respect the posted parking rules.
There will be free ferry service on the Alderney route, running from 7:30 a.m. July 1 to 1:45 a.m. on July 2! Riders are encouraged to bring food items to support Feed Nova Scotia in place of a fare.
Halifax Transit buses will be operating on a holiday schedule, but the municipality is providing a free "on demand" bus shuttle service running from 11 a.m. Saturday until 12:30 a.m. on July 2 in Dartmouth and Halifax.
The Dartmouth Shuttle will travel between Dartmouth Bridge Terminal and Lower Water Street Terminal to North Park Street, while the Halifax Shuttle will be travel between the Lacewood Terminal and Mumford Road Terminal to North Park Street. It is expected that the Dartmouth shuttles will run roughly every 20 minutes, and every 30 minutes at the Lacewood Terminal.  There will also be a free shuttle from Alderney Terminal to the Dartmouth Bridge Terminal, helping ferry passengers gain access to the free shuttles.
Have a safe and happy Canada Day!