Wedding season is upon us and for friends of the bride and groom, showers, engagement and bachelor parties, things can get pricey and fast.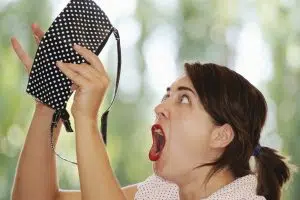 While being invited to a friend's bachelorette party is an honor, it's easy for things to get expensive. Thankfully, we've got four tips for budgeting when you think you won't be able to afford the festivities. Here they are:
Talk to the organizer. Find out if there is a way to make things more affordable by picking and choosing parts of the festivities that you can still participate in.
Stick to your guns. Know what's realistic for you and stick to it.
Explain your situation to the bride. Most likely, she won't want you to be stressed and embarrassed about the money situation and you'll feel better from talking to her.
Let it go. Do your best and don't bankrupt yourself buying shots and going on trips with people you may not even know that well. If you're real friends, the friendship will still be there.