Have you ever felt that the mosquitoes are particularly attracted to you? You just may be right! Health experts believe mosquitoes actually do prefer certain types of people.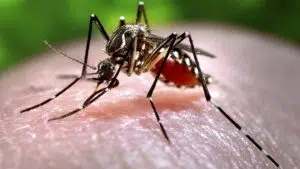 Here are a few factors that may make you 'Mosquito Bait:
Pregnancy
Exercise
Alcohol
Clothing Color – Mosquitoes navigate with smell but also vision. Red, black, and dark blue stand out to them. (They are also attracted to those WITHOUT clothing….trust me on that one!)
Type O Blood – According to a study, people with Type O blood are 83 percent more likely to get bitten by mosquitoes. Typically, people with Type A have the lowest risk.
Got any tips to avoid getting bit?