He's 56 years old and finally getting a makeover…Mattel is introducing 15 new looks for Ken, including different skin tones, body shapes and hair styles – as part of a plan to make its dolls more diverse. His new shapes are "slim", "broad" and "original."
"Broad" is basically dad-bod.
One of several new Kens sports a man bun, while another has cornrows.  So what's next for Ken's ever-evolving look? "We want to do beards," Robert Best, senior director of Barbie Design, tells The L.A. Times. "Facial hair is definitely a thing.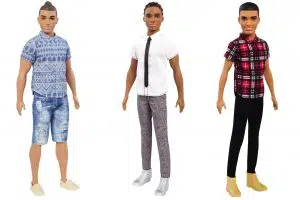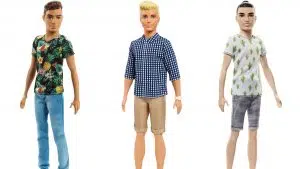 What do you think?