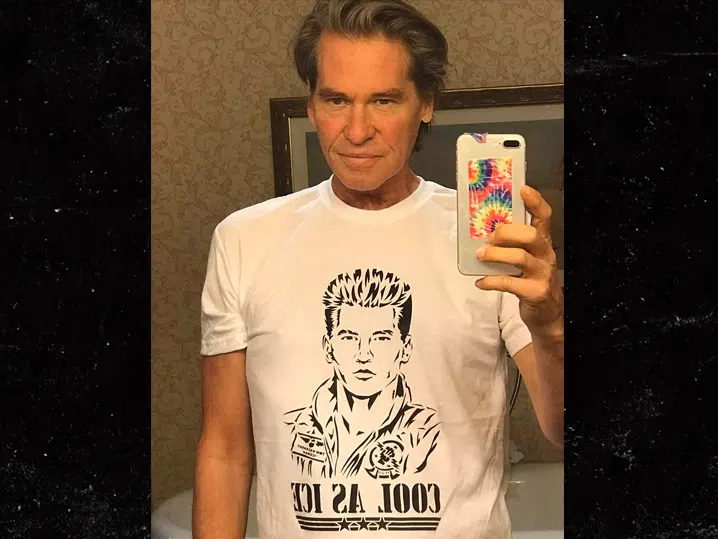 Do you think we'll see Val Kilmer bring back Ice Man in "Top Gun 2: Maverick?"
Kilmer took to social media to drop some hints that he's still got 'it' when it comes to his Top Gun role as Ice Man.  You may have heard Tom Cruise confirm that filming of the sequel will start next year; well Val posted a selfie showing him in a shirt that reads, "Cool As Ice." The t-shirt features a drawing of his Iceman character from the movie.
"Still got it…just saying," Kilmer captioned the snap. Last month, Kilmer likewise took to Instagram to announce he's ready to film the followup. "I'm ready, Tom – still got my Top Gun plaque!" he wrote. "Still got the moves! Still got it!" It's still unknown if there's a part in the sequel for Kilmer.
Do you think Val will be in the sequel?