Last night's premiere episode of The Bachelorette, Rachel Lindsay met a diverse group of suitors…including a guy in a penguin outfit and a fella named Lucas who couldn't stop yelling "Whaboom!"
Construction Sales Rep Matt made an interesting first impression by exiting the limo wearing a penguin costume because he heard that Rachel "likes penguins." Later, 30-year-old Lucas introduced himself by getting in Rachel's face and introducing her to his over-the-top "Whaboom" catchphrase.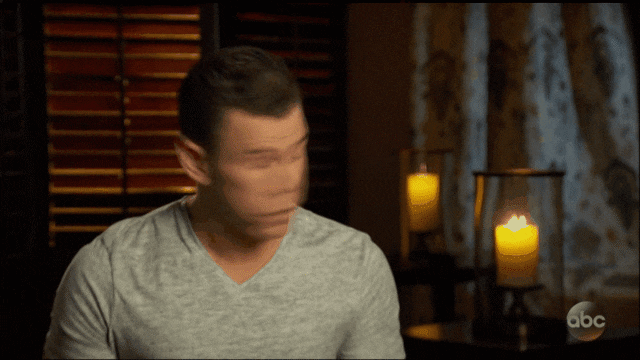 One guy brought a frickin' DOLL: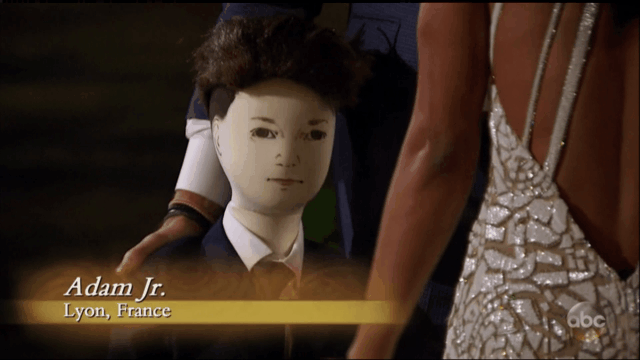 Ultimately, Rachel had the most chemistry with Spanish-speaking chiropractor Bryan (DUH: Hottie), who ended the night with the first (and second) kiss, as well as the First Impression rose.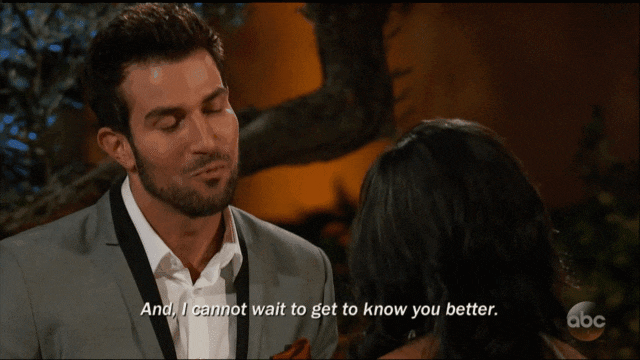 Are you watching the season's Bachelorette?