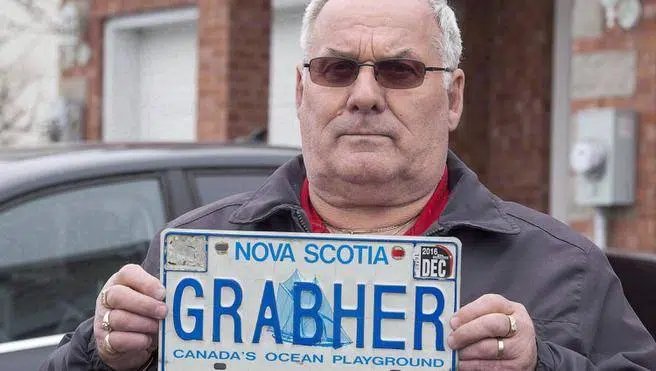 Dartmouth's Lorne Grabher made the news a few weeks ago when he was forced to remove his personalized licence plate from his car.  It was deemed to offensive after a complaint said the plate was offensive to women.  Why?  Because it was of his last name: Grabher.
Now he's on his way to court to fight for his right to keep the plate.  He's got the Justice Centre for Constitutional Freedoms backing him up, putting together a constitutional defence of his right of free speech and is also selling novelty bumper stickers to draw attention to the case and help raise funds to cover legal fees.
They've sold about 70 bumper stickers based on Grabher's licence plate!
The JCCF wants the Registry of Motor Vehicles to reinstate the plate and will cover the cost of the application.
Some of the sales were made to people in other provinces, but most buyers are in Nova Scotia.
The Department of Motor Vehicles does have the discretion to revoke a licence plate if deemed offensive.
Do you think Lorne has a chance at winning or should he just accept the department's decision to remove his plate?